8 Times Law-Abiding Citizens Saved Lives With an AR-15
Amy Swearer / @AmySwearer / March 14, 2018 / comments
The AR-15 is a preferred self-defense weapon in large part because it is more stable than a handgun, making it easier to handle and fire accurately. (Photo: artas/Getty Images) COMMENTARY BY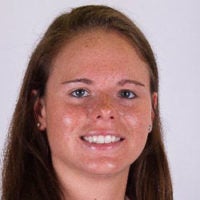 Amy Swearer
@AmySwearer
Amy Swearer is a visiting legal fellow at the Meese Center for Legal and Judicial Studies at The Heritage Foundation.
"Why would any law-abiding citizen need an AR-15?"
This question has been a favorite talking point of gun control activists in recent months, grating the ears of many lawful owners of the popular semi-automatic rifle.
Never mind that rifles of any kind account for only a fraction of gun deaths every year, or that some of the worst public mass shootings in American history have taken place with nothing more than handguns.
Never mind that the gun has been readily available to civilians since 1963, and yet has only recently been considered a serious public safety threat worthy of a complete ban.
Americans need an alternative to the mainstream media. But this can't be done alone. Find out more >>
Never mind that the AR-15 is not an automatic rifle, that it is not particularly powerful compared to other "less scary looking" rifles, or that prohibitions on it have shown no correlation to a drop in gun violence.

The reality is that law-abiding citizens purchase millions of AR-15s (and similar rifles) for one very important overriding reason-the same reason, in fact, that law enforcement officers often use them: They are great for self-defense.

In the words of Andrew Napolitano, the Second Amendment is an extension of the natural right of self-defense that "protects the right to shoot tyrants, and it protects the right to shoot at them effectively, with the same instruments they would use upon us."

The AR-15 is a preferred weapon of law-abiding citizens because it does precisely that: It effectively confronts the violent threats from tyrants, oppressors, and-most often in post-Revolution America-criminals.

Unlike handguns, the AR-15 is braced against the shoulder and has two separate points of contact for the shooter's hands. This means the firearm is much more stable, making it easier to handle and fire accurately for smaller or less-experienced gun owners-or for any gun owner facing a life-or-death situation. They are easy to use, easy to maintain, and reliable.

On many occasions where armed self-defense is necessary, simply brandishing a firearm will be enough to deter criminals. But sometimes there is more severe need for the average law-abiding citizen to gain an advantage over multiple or heavily armed attackers.

Those situations, though infrequent, do occur-and when they do, the AR-15 can be the difference between living and dying. Consider these recent cases where the AR-15 made all the difference.
Law-abiding Americans regularly choose the AR-15 to defend themselves, their families, and their communities against threats of violence. These Americans hope they never have to use that AR-15 on another human being. But they also know that, should the situation arise, they will have one of the best self-defense firearms to level the playing field against any attacker.
A Note for our Readers:

Trust in the mainstream media is at a historic low-and rightfully so given the behavior of many journalists in Washington, D.C.

Ever since Donald Trump was elected president, it is painfully clear that the mainstream media covers liberals glowingly and conservatives critically.

Now journalists spread false, negative rumors about President Trump before any evidence is even produced.

Americans need an alternative to the mainstream media. That's why The Daily Signal exists.

The Daily Signal's mission is to give Americans the real, unvarnished truth about what is happening in Washington and what must be done to save our country.

Our dedicated team of more than 100 journalists and policy experts rely on the financial support of patriots like you.

Your donation helps us fight for access to our nation's leaders and report the facts.

You deserve the truth about what's going on in Washington.

Please make a gift to support The Daily Signal.