Our annual report on the number of Concealed Handgun permits, a debate on Fox News, Pennsylvania state Senate testimony, and much more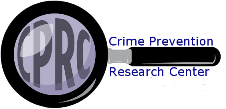 This week we released our annual report on the number of concealed handgun permits. In 2019, there are at least 18.66 million permits, an increase of 1.4 million over our study last year. Women and minorities, including blacks, have seen relatively large increases in the number of permits. The strong growth is all the more remarkable given that we now have 16 states where people can carry without a permit. In those states, the number of permits has fallen. So much for the claim that after the 2016 election, the demand for permits would decrease. Again we show evidence about how incredibly law-abiding concealed handgun permits holders are. I hope that you will please download a copy of our report. Reports from past years are available here. Fox News wrote a news story on our research. Breitbart, The Blaze, and other news outlets also covered it.
I also testified before the Pennsylvania state Senate, and I think that it went well, and my testimony was the only one that got applause from those attending the hearing. I was asked to testify last so that I could criticize the statements from the long list of pro-gun control advocates who were at the hearing.
With the push for gun control, I have been doing some TV. On Fox News, I debated a gun control advocate on how to stop mass public shootings. On NewsMax TV, I talked to John Cardillo about what we expect in President Trump's background check proposals. My op-eds at Townhall have covered everything from Democrat calls for banning guns, a national gun registry, and the increase concealed handgun permits.
At the Gun Rights Policy Conference, I again received the Scholar of the Year Award. My talk at the conference covered all the laws being pushed before Congress right now.
Videos are also available of Congressman Thomas Massie and Maj Toure made use of our research during congressional testimony.
Our Nikki Goeser also gave a powerful radio interview that talked about her book and Red Flag Laws.
If you haven't seen it, I would also ask you to take a look at our new research on what academics think about gun control. It is the largest sample done on people who have published research on firearms policy.
For information on activities at the Crime Prevention Research Center, here is a link to our "info deck." Please view in full-screen mode and scroll using the arrow buttons at the bottom of the screen.
But we need help getting this message out. We need to do it now while we can influence the debate. The media is very resistant to letting people know these facts. I don't normally ask you for this help. I can put in the hours, but we need your support to get people to learn about what we do.
If you have any friends who you think might find our emails of interest, please encourage them to sign up by sending them the link here.
. New Research
New Concealed Carry Report For 2019: 18.66 Million Permit Holders Despite 16 Constitutional Carry States, Over 1.4 Million More Than Last Year
.
Testimony
Dr. John Lott's Testimony Before The Pennsylvania Senate Judiciary Committee On Gun Control
.
Talk
On The Dangers Of Universal Background Checks, Red Flag Laws, And Gun-Free Zones
.
Television/Video interviews
On Fox News: Let's Finally Do Something To Stop Mass Public Shootings, Get Rid Of Gun-Free Zones
On NewsMax TV: The Latest Debate On Universal Background Checks, What Will Be Proposed By President Trump
.
Op-eds
At Townhall: When Democrats Push For Universal Background Checks, The Danger Of A National Gun Registry Looms
At Townhall.com: Women, Minorities Fueling Increase In Concealed Handgun Permits
At Townhall: The House Judiciary Committee's Assault Weapons Ban Fallout
.
Radio interviews/Podcasts
The Bill Martinez Show To Talk About Our New Video On Media Bias And What Is The Motivation Behind The New Gun Control Laws
On ESPN In Kentucky: Nikki Goeser's Book "Denied A Chance" And Red Flag Laws
On The Michigan Talk Network To Discuss Mandatory Gun Confiscation, Universal Background Checks, And A National Gun Registry
.
Media Coverage
At Fox News: "1.4 Million More Americans Than Last Year Have Concealed Carry Permits, Report Says"
.
Other News
Lott Wins Scholar Of The Year Award For Gun Rights Policy Conference 2019
Baseball Great Curt Schilling Referenced Crime Prevention Research Center Study In Talk
Maj Toure Talks To Congress About More Guns, Less Crime
The War On Guns Translated Into Portuguese
Congressman Thomas Massie Uses CPRC Research On Background Checks In Congressional Testimony
Where Does Mexico Really Get Its Guns?
.
John R. Lott, Jr.
President
Crime Prevention Research Center
http://crimeresearch.org
johnrlott@crimeresearch.org
(484) 802-5373
safe
donateDr. John R. Lott, Jr. PhD
http://crimepreventionresearchcenter.nationbuilder.com/
Crime Prevention Research Center · 3682 KING St, P.O. Box 3243, Alexandria, VA 22302-9998, United States